the Voice of Music
For generations creating has been for us art and passion. That's how our musical instruments are born: from the industrious hands of those who have made music the heart and soul of their life.

Makers of the finest woodwind musical instruments since 1966: Oboe, Oboe d'amore, English Horn, Piccolo Flute, Wooden Flute.
WOODEN FLUTE
Εὕρηκα
"MUSIC GIVES SOUL TO THE UNIVERSE, WINGS TO THE MIND, FLIGHT TO THE IMAGINATION,CHARM AND GAIETY TO LIFE AND TO EVERYTHING" (Plato)

That's why our work carries with it great responsibilities: making musical instruments which are not only simply perfect, but also able to become a single body with the musician and to give voice to the deepest instincts.

The body
Ars aemula naturae
Bulgheroni chooses only the finest quality wood for their musical instruments: Grenadilla from Mozambique, Violet from Brazil, Cocobolo and Rosewood from Central America, Palisander from Honduras, Cocus from Caribbean. The long and natural seasoning carried out in the laboratory at a controlled temperature and humidity enhances their rare and unique characteristics of denseness, acoustics and stability.

Furthermore, of fundamental importance is the care and delicacy with which the wood is shaped: in each phase of workmanship the wood is carefully examined to check its unaltered integrity. The final result is the creation of the Bulgheroni sound: the expression of the perfect fusion of nature and art.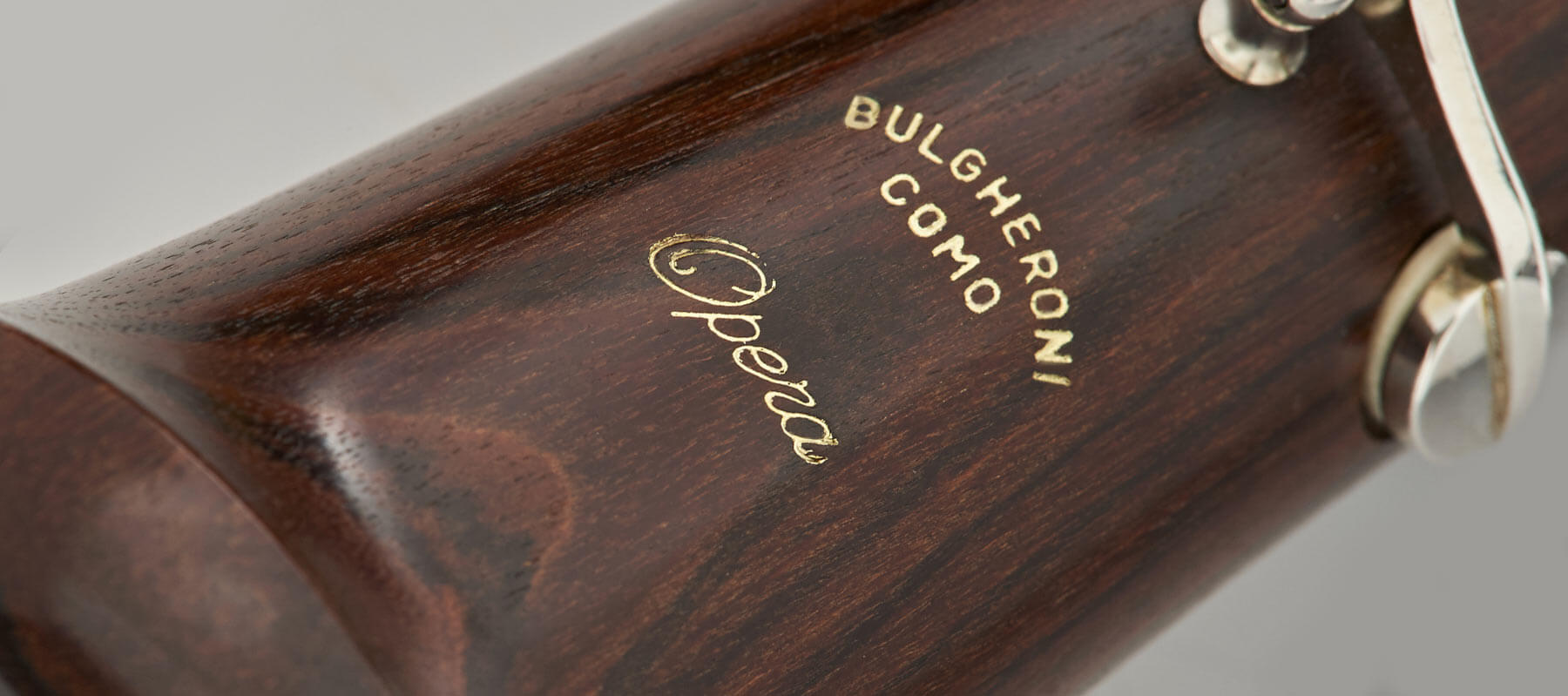 The mechanism
Rerum omnium magister usus
The high quality and the refined design of the mechanism of Bulgheroni musical instruments are obtained thanks to the use of the best materials, which are modelled with the precision of the latest technology and the most advanced tools. Meticulous care for the smallest details is in the hands of the workmanship of skilled craftsmen who guarantee precise assembly for each individual instrument and the perfect fusion with the body in wood. Each single key is first designed on the computer and then inserted virtually in the mechanism to check the functionality and the design. Finally, the key mould is accurately created by means of computerized machines.

The next process, microfusion, is what the Bulgheroni firm takes greatest pride in: it enables the continuous search for increasingly lighter and more resistant alloys with the collaboration of the suppliers of raw materials. The qualified technicians have also elaborated an exclusive thermal treatment on the stainless steel of the springs so as to obtain a softer, more responsive and comfortable action of the mechanism.

The careful padding is fundamental in order to reduce as far as possible any necessary adjustments of the instrument after the purchase. All Bulgheroni musical instruments are meticulously tested and adjusted by professionals before delivery. F.lli Bulgheroni's main objective is to meet all the different needs that every client has and this is possible thanks to the elasticity, precision and versatility of the production methods followed.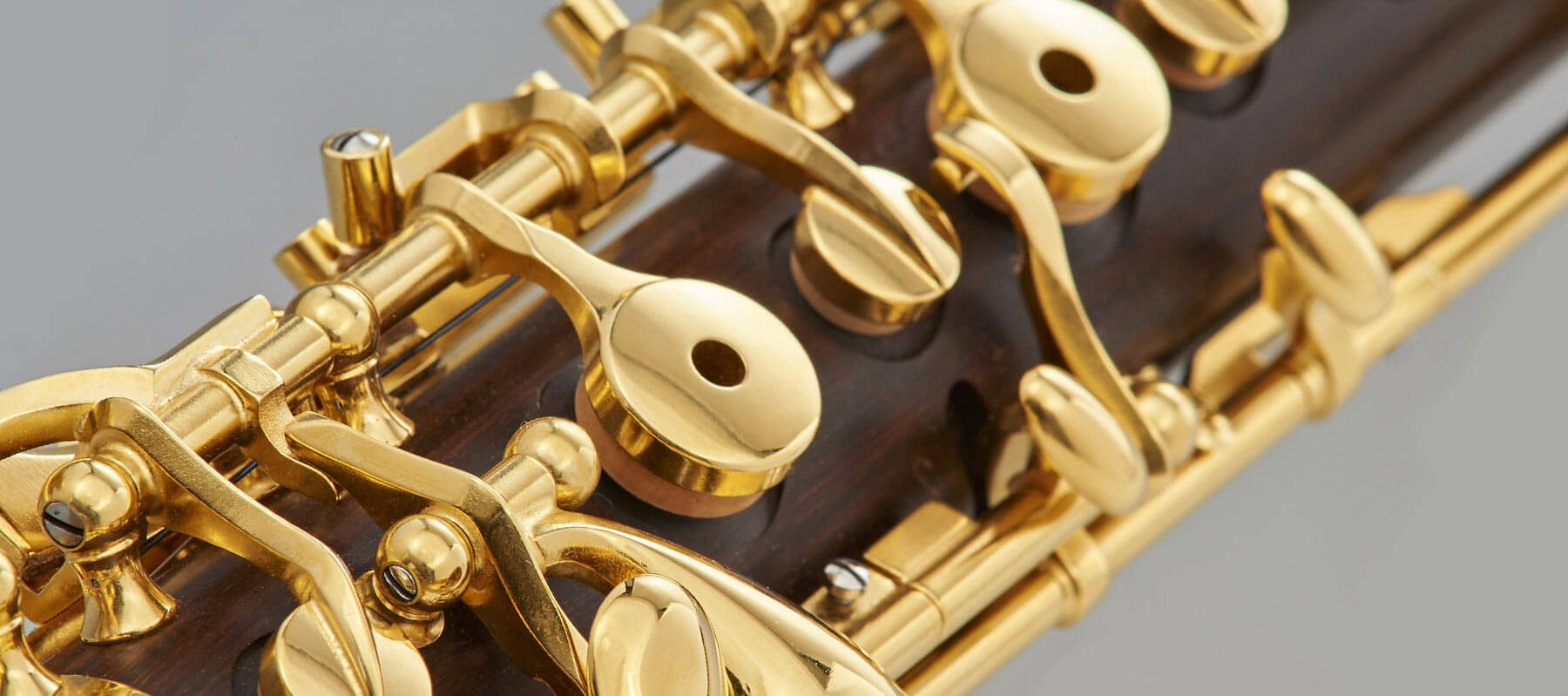 News
Grata rerum novitas